Discover how to manage employees at remote job sites as your home services company grows with this handy guide from CraftJack.
When a business has multiple sites, managing employees can become challenging. The lack of face-to-face contact and the inability to inspect sites in person creates a disconnect between management and construction employees. Fortunately, there are smart strategies managers can use to stay connected with their workers and keep them engaged.
While you manage your employees, we'll help you manage your leads. Sign up with CraftJack today and find more home service leads in your area.
The Challenges Of Managing Employees
Business owners and project managers often find themselves managing employees across multiple job sites. With a small business, it's usually easy to stay in touch with employees by visiting them on a rota. This means employees know the management team and the senior management has a reasonable awareness of what's going on at their sites.
As the business grows, it becomes more difficult to keep track of all the sites. Employee management becomes less personal, and job site safety issues could easily be overlooked. Managers face several challenges:
It's harder to communicate process changes to remote workers
Employees may struggle to communicate issues to management
Individual sites may develop their own (sub-optimal) processes
Safety issues go unnoticed for long periods
Disciplinary processes may be delayed due to lack of employee-supervisor contact
Good workers may feel overlooked because management rarely sees them
Hiring and training processes become detached from the needs of the sites
Keeping track of the progress of jobs is harder when you aren't there
These issues apply to all forms of business, not just home service contractors. However, the challenges are more pronounced on worksites because contracting companies can't fall back on tools such as Teams and Zoom meetings in the way office-based businesses can. This means making the adjustment to remote management is harder for some leaders.
Scaling Requires Efficient Leadership
Successful home service contractors often opt to scale their businesses by taking on new contractors to allow them to handle more jobs. This can be lucrative when it goes well, but it requires finding contractors who share the same vision and pride in the services they offer.
To a client, the person who visits their home isn't just a representative of the company; they are the company. If a client has a bad experience with a tardy, rude, or careless contractor, they're unlikely to use that company again even if that worker isn't the owner of the company.
As a regional business owner, it's crucial you hire the right staff, manage them efficiently, and ensure they're upholding the same quality standards that helped you get from sole trader or family business to a region-wide service provider.
Fortunately, the issues listed above can be handled with effective management strategies. There's a sweet spot between micromanagement and being an absentee supervisor, and once you find it, your company should see an improvement in both morale and performance.
Five Ways To Improve Employee Management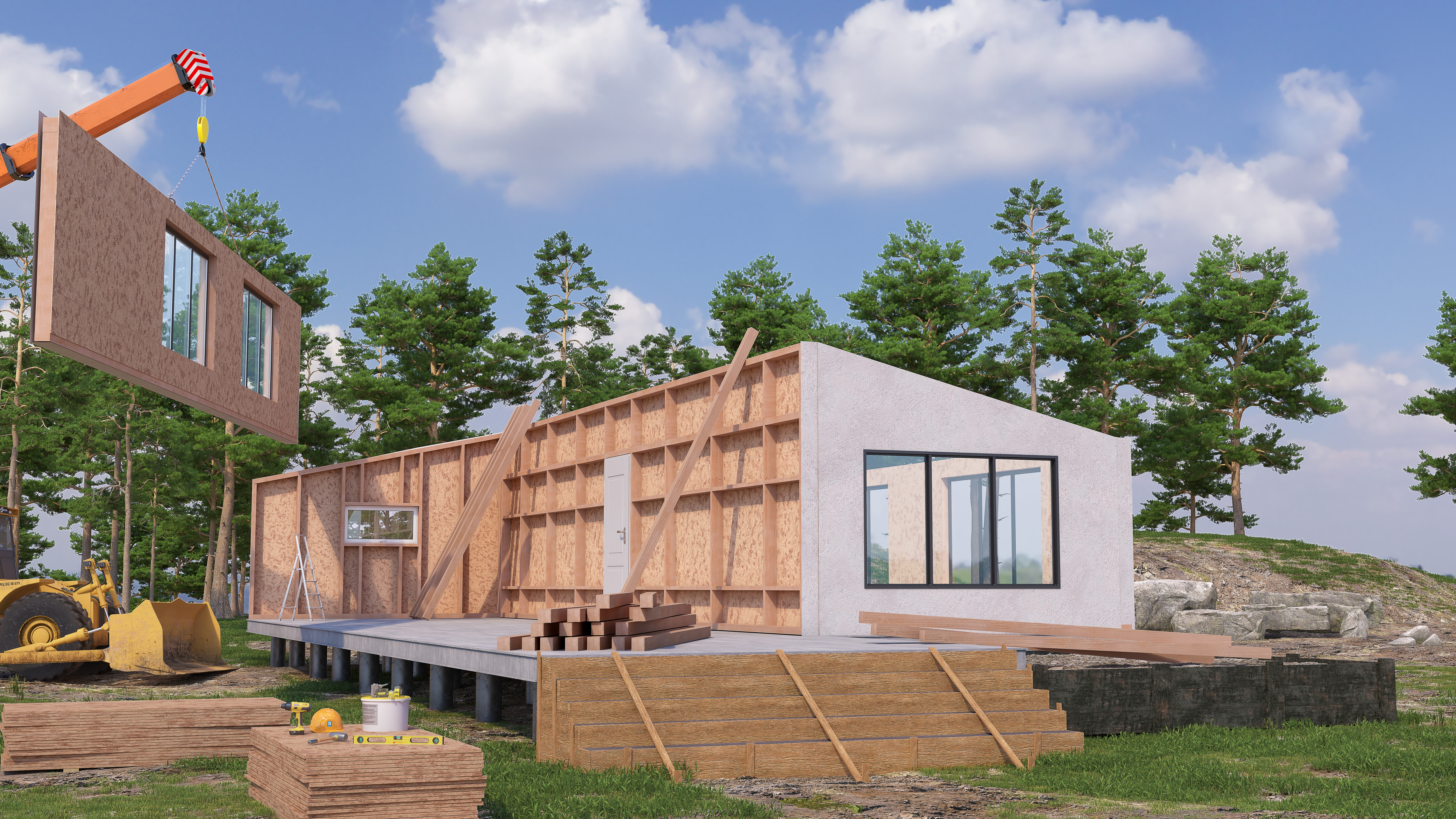 1. Provide Training To Let Workers Make Their Own Decisions
Employees who feel empowered and trusted by their employers are more likely to take job site safety seriously. It can be difficult for some managers to adjust to the idea of delegating a lot of decision-making to workers, especially if they're accustomed to being hands-on. However, micromanaging is likely to burn out and alienate employees.
Equipping employees with the knowledge and tools they need to make smart decisions on a job site not only improves employee morale, it reduces the workload faced by managers, freeing them to focus on strategic decisions instead of day-to-day operations.
Using a combination of apprenticeships/on-the-job training, ongoing mentorship, and cross-skilling, it's possible to create a team of contractors that can handle a variety of jobs. While it's important to have licensed and fully trained contractors tackling jobs that involve gas or electricity, it's useful for everyone to be able to handle jobs that fall under "general contracting" and have an understanding of what needs doing around a site.
Depending on where your company is based, you may be required to offer health and safety training to your employees. Regular continuing professional development/continuing education may be a prerequisite for continued work as a gas or electricity contractor, too. Invest not just in this training but in additional training to help your employees feel confident in their ability to do their jobs.
2. Create A Culture Of Job Site Safety
One common reason for job site-related issues is that the work environment prioritizes productivity above all else. If a company obsessively focuses on the bottom line, employees may feel the need to cut corners or rush work in order to meet targets. This is where a good manager can help by ensuring HR and on-site supervisors understand the true priorities of the company. A positive culture goes a long way.
Create an environment where people feel safe to speak out about safety concerns or even issues with deadlines. Make sure your sales team knows not to overpromise. If your company is promising to get work done in an unrealistic time frame, for example, employees are left faced with the choice of disappointing the client or taking risks on the job. Having everyone on the same page in terms of realistic timescales for work is vital.
If safety violations do occur, it's important to take them seriously. Impress on your team members the importance of safety, and do so in a way that makes it clear the safety rules are there to protect them rather than get in the way of them completing the job. Find experienced contractors to serve as mentors and good examples to reinforce the culture you want to build on each of your sites.
3. Make Communication Simple
Provide easy-to-use communication options for your employees so they can ask questions, raise concerns, and give feedback. Email is a useful starting point, but it's too slow to be useful for urgent queries. Consider offering other options such as Slack or Basecamp for a more "chat-like" feeling. Schedule regular check-ins with each remote team so employees know when they'll have a chance to speak to you.
Another benefit of having regular, scheduled communication is that employees won't feel like they need to worry about "surprise inspections." When there's trust and regular communication, everyone can focus on getting their jobs done.
Collaboration software and project management tools can be useful for a growing business, but only if the jobs your teams are working on require them. A team of contractors heading out to perform small jobs at various client sites would do better with some employee management software that offers simple to-do lists and time tracking rather than a full-fledged project management suite such as Jira. If you're working on a much bigger project that involves multiple suppliers and contractors with differing skills, project management tools come into their own.
4. Recognize And Reward Good Work
Small companies have a family-like feel to them, but as a contracting business grows, it's easy to lose this feeling. In some ways, the extra professionalism of a growing company is good.  When a business gets to the stage of having a HR department, managers, accounting, and an employee handbook, that can make it more efficient in a lot of ways.
However, the impersonal feel can demoralize employees, especially ones that were around in the days before the company was process-focused. Make a point of singling out employees who do good work and rewarding them when possible. The rewards don't have to be monetary. Offering extra responsibility, more freedom with decision-making, or some flexibility about working schedules can be seen as a perk of the job.
Consider running regular work performance reviews where good work is highlighted and areas for improvement are discussed in an encouraging fashion. One important leadership skill is finding constructive ways to improve employee performance and behavior, rather than creating a culture of fear around mistakes or issues in the workplace.
When things go wrong, calmly talk to the employee and try to fix the issue. Some complaints from customers are inevitable, even if an employee is polite, is professional, and does a good job. Junior contractors may not understand the importance of reputation management or de-escalating conflicts with difficult customers. That's where your experience as a business owner comes in.
5. Visit Work Sites Regularly
Depending on the type of business you run, it may not be possible to arrange regular site visits. However, when it's possible to do so, it's worth checking in with your on-site workers frequently.
These site visits give you a chance to meet with your team leaders, talk to employees, and address any concerns or confusions they may have, as well as to view the site in operation. Take this opportunity to check up on the site overall:
Is the equipment in good order?
Does the site have all the supplies needed?
Are there any procurement/budget/schedule issues to worry about?
Are construction staff observing proper security protocols?
Are there any interpersonal conflicts or disciplinary issues to worry about?
Can you use the visit to get face-to-face time with specific employees?
Try to frame the visit as a chance to connect, offer support, and make sure everything is going smoothly for your remote teams. Employees should look forward to the visits from their leadership, rather than fear they'll be in trouble for how things are being run. Finding the right person to act as a foreman or supervisor while you're elsewhere is a big part of this. The site should run well with minimal interference from leadership.
Delegation & Communication Are Key
Whether you're managing teams that work on long-term projects such as constructing extensions or your team of tradespeople performs smaller home repairs and services, the same principles of trust and communication apply.
It may be harder to visit employees while they're on-site if they're dealing with multiple short jobs each day, but it's still important to check in with them whenever possible.
Remember, your customers can be a valuable source of information and feedback. Consider sending out surveys to customers a few days after a job is completed. Ask them whether the contractor was personable and professional. Confirm the job was completed to their satisfaction, and ask them if the contractor left their home tidy, removing any waste, debris, or construction materials.
Your reputation depends on your employees doing a good job and keeping customers happy, so it's useful for you as a manager to be aware which employees are good at customer service and which may need some support to improve the way they deal with members of the public.
At CraftJack, we offer a variety of services and advice for home contracting service businesses. If you're interested in reputation management or online marketing for your business, contact us today to learn more.