Getting ready to set up a landscaping business in California? Here's what you need to know about getting a landscaping license and other requirements.
Landscaping is a multi-billion-dollar industry in the United States, and California has one of the largest landscaping markets in the nation. Unlike many states that only require a license for landscapers who apply pesticides, California is unique in that most landscapers must obtain a state license to lawfully work in the Golden State. Earning a landscaping license in California requires several steps, but it's a relatively straightforward process that ensures you've met all the legal requirements to perform professional landscaping tasks.
Ready to find more landscaping jobs in California? Sign up with CraftJack today.
---
What Is A Landscape Contractor?
Landscape contractors do much more than mow lawns and plant flowers and trees. They may design, build, install, and maintain all types of landscapes and landscaping features based on the requirements of a homeowner or business owner. Installation doesn't just include greenery; landscaping contractors also tackle a wide array of features. These features are frequently referred to as hardscapes and include everything from walkways to water features. There's also quite a bit of maintenance involved in landscaping, such as lawn trimming and edging, tree pruning, fertilizing plants and soil, and eradicating pests.
Per the Department of Consumer Affairs (DCA), Contractors State License Board (CSLB), the technical definition of a California landscaping contractor is one who constructs, installs, repairs, maintains, or subcontracts the development of landscape systems for public and private gardens. However, any areas, tracts, or plots of land in which they improve the grounds architecturally, aesthetically, functionally, or horticulturally qualify as landscaping. Furthermore, landscape contractors may prepare and grade any areas, tracts, or plots of land for installing horticultural, architectural, and decorative arrangements.
Why Do Landscapers Need A License?
Like general contractors, landscapers who've earned a landscaping contractor's license assure the public that they have the requisite skills to perform landscaping tasks safely. Obtaining a California landscaping license also implies the contractor understands local codes and laws to ensure landscaping features meet the legal requirements in a given area. It's also assumed that a licensed landscaper knows the basics of running a landscaping business. Overall, holding a landscaping business license protects the public by requiring essentials like insurance and indicates the licensee is a professional in the industry.
Nearly every type of landscaping project in California requires a contractor's license, including installing plants and sod, pruning and removing trees, designing and installing drainage and/or irrigation systems, and installing decks, patios, fences, outdoor kitchens or fireplaces, walkways, retaining walls, water features, and lighting.
What Type Of Landscaping License Do You Need?
California requires a specialty class C-27 Landscaping Contractor's License for landscaping contractors working within the state. The Department of Consumer Affairs' Contractors State License Board issues landscaping licenses. Most California landscaping professionals must obtain this license, but there are two exceptions. If a landscaper's services cost less than $500 in labor and materials, there's no licensing requirement. Gardeners paid regularly to maintain landscaping don't need a C-27 landscaping license unless they do repairs or install construction-related extras in excess of $500.
How To Get A Landscaping License
Prospective California landscaping licensees must complete numerous steps to earn their licenses, including passing two exams and a criminal background check. It's a lengthy process that requires applicants to: 
Be at least 18 years old
Have a Social Security number or an Individual Taxpayer Identification Number
Have four years of journeyman-level experience
Supply professional references to attest to their experience 
You don't need to meet any education requirements to earn your landscaping license in California. However, you may be able to substitute a related college degree for up to three years of work experience if you're short on experience. 
A journeyman level of experience in landscaping means you're a fully qualified, experienced worker who doesn't require supervision to perform landscaping tasks. If you've completed a landscaping apprenticeship program, this also qualifies you as a journeyman. To apply for licensure, you must have credible references attesting to your landscaping experience, such as a: 
General contractor
Foreman or supervisor
Fellow journeyman or employee
C-27 license holder
Business associate
Examinations
You must pass a law and business exam and a landscaping trade exam to become a licensed landscaper. Both exams are closed book, so you're not allowed to use any reference materials. The questions on both exams are multiple-choice, with four possible answers presented. Some questions require math to reach a solution. The test site provides exam takers with a calculator because you aren't allowed to bring your own. 
The seven primary sections of the law and business exam include:
Business organization and licensing
Business finances
Employment requirements
Insurance and liens
Contract requirements and execution
Public works
Safety 
The six primary sections of the trade exam include: 
Planning and estimating
Construction preparation
Hardscape installation
Drainage, irrigation, lighting, and plant installation
Maintenance and repair
Employee and job site safety 
Licensees must pay an original application fee of $450 when they file their application for licensure with the CSLB, then pay a $200 initial licensing fee for a two-year license if they're a sole owner. 
Fingerprinting
Applicants for a landscaping license in California must be fingerprinted for a criminal background check. After the CSLB accepts your application, it sends instructions on obtaining and submitting your fingerprints and a Live Scan Service form to take to a Live Scan provider. Pay the Live Scan operator a $32 California Department of Justice (DOJ) processing fee and a $19 Federal Bureau of Investigation (FBI) processing fee, plus any fee the operator charges. 
Applicants who don't have access to a Live Scan site must submit hard copy fingerprint cards. Call the CLSB's automated phone system at 1-800-321-2752 to request these cards. Applicants must bring the cards and a current driver's license or other photo ID to a law enforcement agency within the U.S. that offers fingerprinting services. A trained official rolls your fingerprints onto the cards, which may require a separate fee paid directly to the agency providing the service. Return these cards to the CSLB along with the required $51 processing fee for the DOJ and FBI. 
All fingerprints are compared to DOJ and FBI records to determine whether an applicant has a criminal history. Processing hard copy fingerprint cards takes several more months than Live Scan processing. Hard copy fingerprint cards also have a greater likelihood of rejection due to poor quality prints, which can cause further delays in getting your contractor license. 
Overall Time Frame 
Leave yourself plenty of time to earn your license before you actually need it because the licensure process takes quite a bit of time. Expect it to take approximately 6 to 8 weeks for the CSLB to process your application. If the board approves your application, you must usually wait another 3 to 4 weeks before receiving your test date. Submitting hard copy fingerprint cards can increase background check processing by 3 to 6 months compared to Live Scan fingerprinting.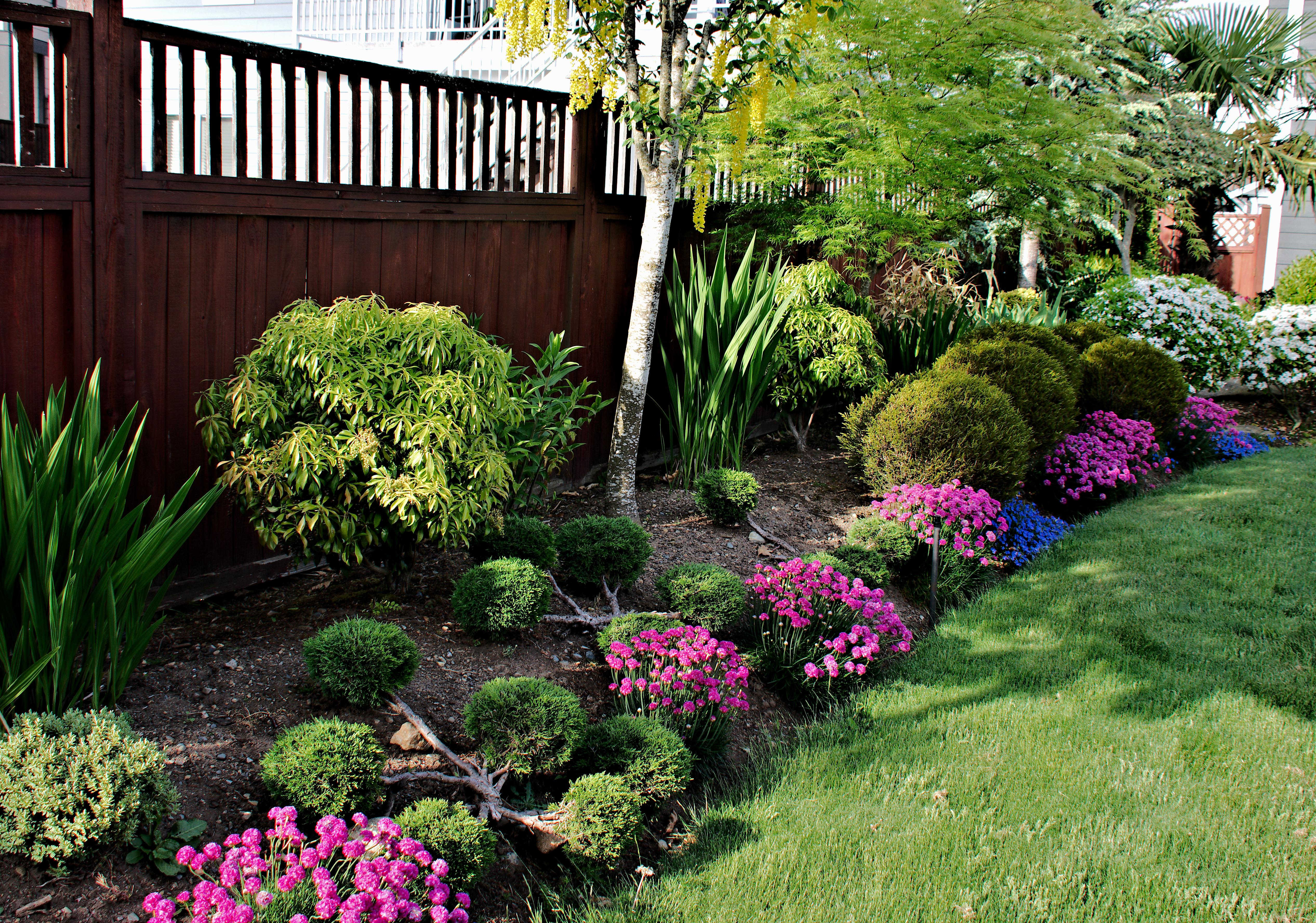 Landscapers Moving To California 
Out-of-state landscapers who currently hold an active contractor's license in Arizona, Nevada, or Louisiana and meet California's requirements for reciprocity may not have to take the trade exam. California has formal reciprocity agreements with the contractor licensing agencies in these three states because the scopes of practice and licensing requirements are identical or fundamentally the same. Reciprocity makes it easier and quicker to get a landscaping license in California. To qualify, the contractor must: 
Have held an active license in good standing for the past five years
Submit to the CSLB a Request for Verification of License form completed by the licensing entity under which they were licensed
Complete the Application for Original Contractor's License 
Although California may waive the trade exam, it retains the right to require it. If an applicant is granted reciprocity, they must still pass the CSLB's law and business exam. Applicants with further questions about the reciprocity program may call the Licensing Information Center at 1-800-321-CSLB (2752). 
Starting A Landscaping Business In California
According to the National Association of Landscape Professionals, California is only second to Florida for having the most landscaping businesses within its borders. Besides a landscaping business license, landscaping companies in California have additional requirements to meet before operating. If you're just starting your landscaping business, you must also have appropriate insurance and a surety bond. 
Landscaping contractors must have a contractor's bond on file with the CSLB. This bond must be in the amount of $15,000 and may be obtained from a surety company or held in the form of a cashier's check by CSLB. The surety bond or cashier's check protects consumers from damages due to defective construction or other violations. It also protects employees of the contractor who haven't been paid the wages they're owed. 
Insurance requirements vary based on the type of business you have and whether you have employees. All California landscaping contractors who have employees must have workers' compensation insurance. Contractors who don't have employees must file a Workers' Compensation Insurance Exemption form. However, without workers' compensation insurance, the contractor won't have wage protection or other benefits they'd normally have if they get hurt on the job. 
If your landscaping company is a limited liability company (LLC), California requires you to purchase liability insurance. General liability insurance is the most common type of landscaping liability insurance because it covers property damage, bodily injury, and other liabilities your business might be responsible for. Whether it's required by the state or not, some clients may require landscaping companies to obtain liability insurance before working for them as built-in protection against any potential damages to their property. This requirement is especially true of commercial clients. 
California may also require landscaping companies to obtain business insurance for specific situations. Many business owners get this type of insurance coverage to protect their company from financial risk. 
Depending on the type of work you do, you may also need a Maintenance Gardener Pest Control Certification from the California Department of Pesticide Regulation. Applicants must pay a fee ranging from $80 to $120 and pass an exam to receive their QAC-Q card. The Landscape Maintenance Qualified Applicator Certificate in Category B allows the application of general use and restricted use pesticides. Restricted pesticides have been deemed to have a higher potential to cause harm to public health, workers, animals, wildlife, honeybees, the environment, and/or other crops than other pesticides. 
Promoting Landscaping Companies In California
Keep copies of your landscaping business license to provide to potential customers. Promote that you have a landscaping license in California to bring in more business. Putting your license number on your advertisements helps confirm you're a legitimate landscaping company and instills more confidence in you and your work.
Plus, the state requires licensed contractors to clearly display their license number on all contracts and forms of advertisement. Contractors risk a civil penalty for noncompliance. However, California law prevents landscaping companies from advertising that they're bonded, even though bonding is a licensure requirement.